Decorative Walking Sticks Women will love
 Remain an Independent woman. Always feel confident and individual.
 Color match a new decorative walking cane to your clothing. In fact treat yourself and match a pair of shoes and a new handbag.
Hello my name is Michelle and recently here, I wrote about my suffering for 12+ years. 
I had also been losing my ability to walk. Chronic pain remained undiagnosed.
For this reason my hope is that my personal story may just help someone else.
In fact I personally used Decorative Walking Canes for mobility and to attend events.
My Chronic Pain was Claudiction caused by Peripheral Artery Disease.Click Here.
This was my reason for using a walking cane and also other mobility walking aids: click here such as a  Rollator walker and a Zimmer frame:click here.
Womens Walking Canes Amazon
Switch Sticks Essentials- Leaf Blue/turquoise
Switch Sticks Essentials- Leaf Green/lime
Switch Stick Hot Pink Polka
Switch Sticks Award Winning
Purple Majesty
Blue Denim
Black Pearlz
Decorative walking sticks can also be found for men.
How to choose the correct walking stick
Important when purchasing any walking stick Click here to read
  If your walking stick is too short or leaning to one side. This will possibly cause or increase the pain in the lower back or hips.
As a result,Irritation to your muscles in your lower back and hips can be caused by regular misuse of the wrong Walking Stick.
 An adjustable walking stick helps.
Switch Sticks Adjustable
Switch Sticks Folding Walking Stick,
Switch Sticks Essentials-
Looking for indoor walking aids
 Decorative Walking Stick Women
Royal Canes… Reasonably priced, adjustable.
Cats Walking Cane
Moonlit Floral Cane
Dogs Walking Cane
 I like to have a folding walking stick in my handbag for times when it may be awkward to carry a solid one. More importantly,In times of travel it can be inconvenient to use your solid walking cane particularly if using public transport. 
Beautiful Bouquet
Evening Splendor
Platinum Pearlz
Going on holidays and want to move around quicker and safer
Ladies Designer Walking Canes
Pictured below and made by a Artisan on Etsy, where all purchases are guaranteed. These Elegant Walking Sticks are Not mass produced.
 The Ergonomic handle is made of Polymer Stone and the shaft of the cane is solid ash wood. The collar made of real bronze, a real Masterpiece.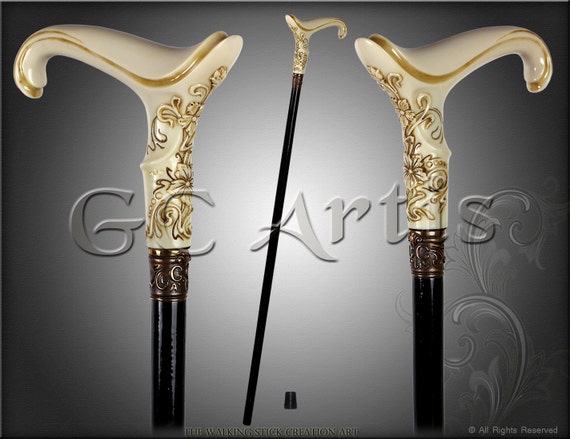 Ladies Designer Walking Canes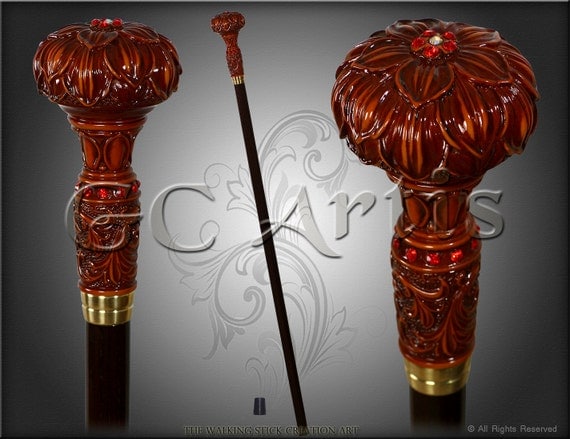 Ladies Wood Walking Canes

&
---
Ladies Folding Walking Stick, HealthSmart
&
&
---